WEBSITE
New Wing Consulting
Project Included:
New Website
Blog
Newsletter
New Wing works with managers to lead, motivate and develop their team. Increased satisfaction among employees impacts both employee retention and the corporate bottom line.
New Wing was looking to raise brand awareness through their new website and blog. The main call to action was to get the visitor to initiate a phone call or submit a contact form. A newsletter signup was included so to cultivate and grow an email list.
Building an Online Presence
New Wing did not have a previous website—this was their first build. Their budget did not include keyword research, local SEO, or content writing and organization. It's an excellent example of a beautiful online brochure—a good start from which to launch and build an online presence.
Custom Newsletter Design
Developed a newsletter template with multiple branded modules, which New Wing can use to create custom layouts easily, communicate with a mobile-friendly newsletter, and have the same look and feel as their website.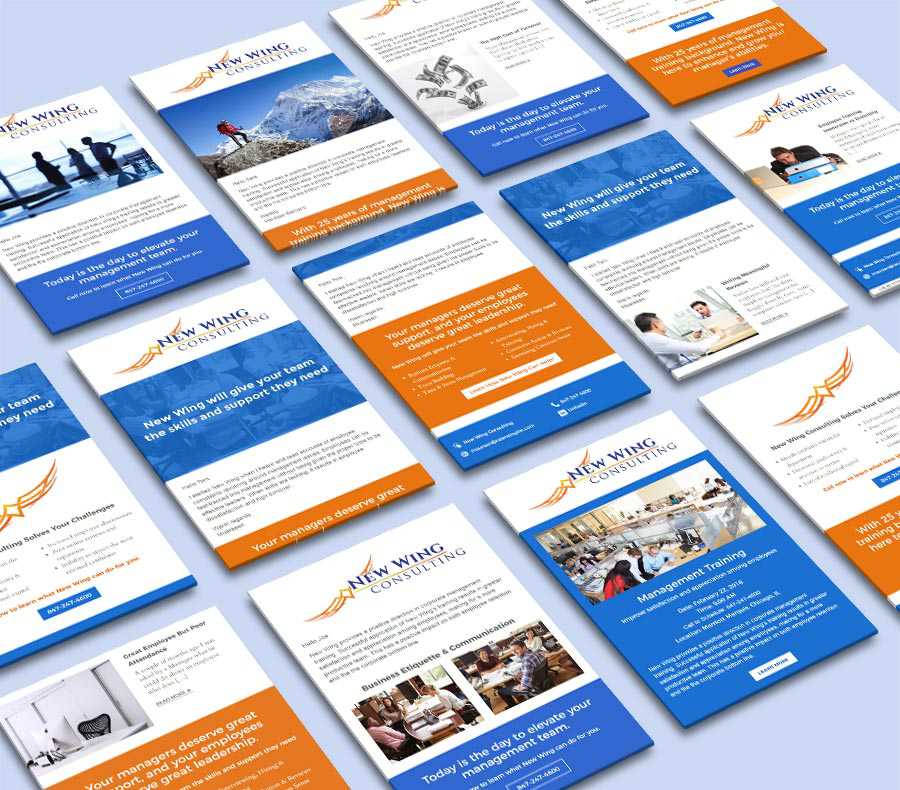 Optimized Site Structure
Site architecture understandable for users and search engines.
Website Security
You won't be standing out if your site's been compromised!
Newsletter Signup
Generate leads and develop a stronger relationship with your prospects and customers.
Mobile Friendly Design
Designed to display on mobile devices, tablets, laptops and desktop computers
Home Base
Your website is your homebase on the internet. It's the property you own.
Increase Your Online
Visibility
A website is your home base on the internet. It's the property you own and represents your business online. It's a tool that should propel your business forward. If your website is not working for you, let's talk.  If you'd like to know what it'd be like to work with me, read about my web design process
Take advantage of my no-obligation free consultation. We'll discuss your project goals and needs, and I'll let you know what I can do for you.