WEBSITE
Transformational Acupuncture
Project Included:
Website Redesign
Search Engine Optimization
Content Writing & Organization
Custom Schema Markup
Local SEO Optimization
Managed WordPress Hosting
Transformational Acupuncture is an acupuncture clinic located in Washington, DC. Their focus is on emotional peace and physical well-being using a natural and holistic approach.
This is the 3rd iteration of the Transformational Acupuncture website. I built the original website in 2010 and did a redesign in 2015 and then again in 2019. Jeremy and Nadia were looking for a mobile-friendly site with an updated look and feel, something with an open, minimalist design that conveyed their practice's holistic approach. They also wanted to continue to improve their already prominent presence in online search results.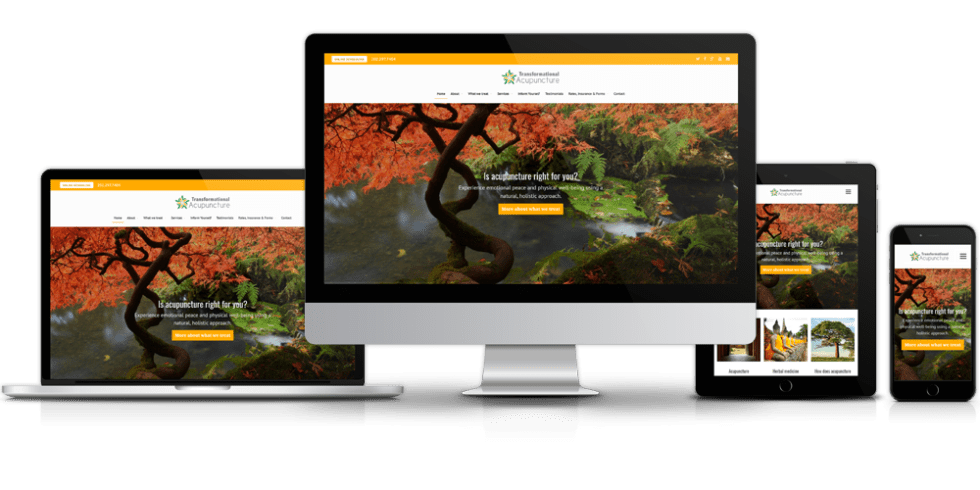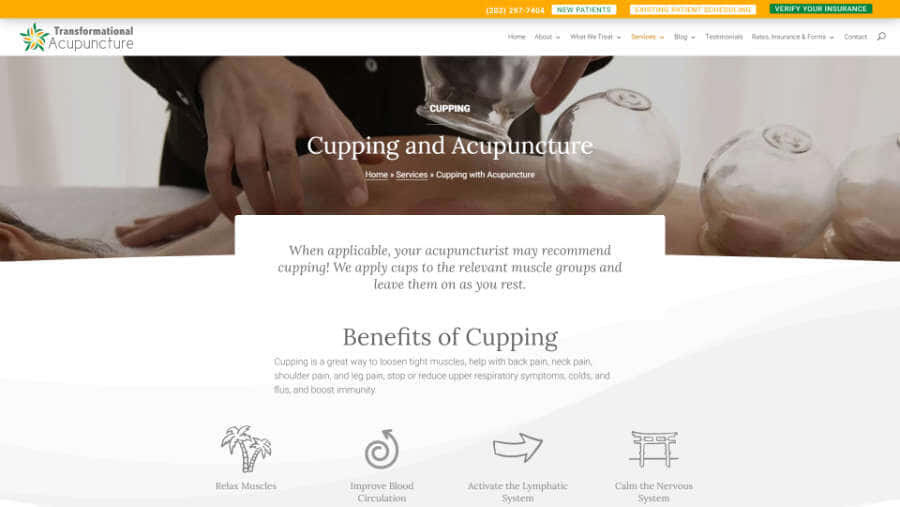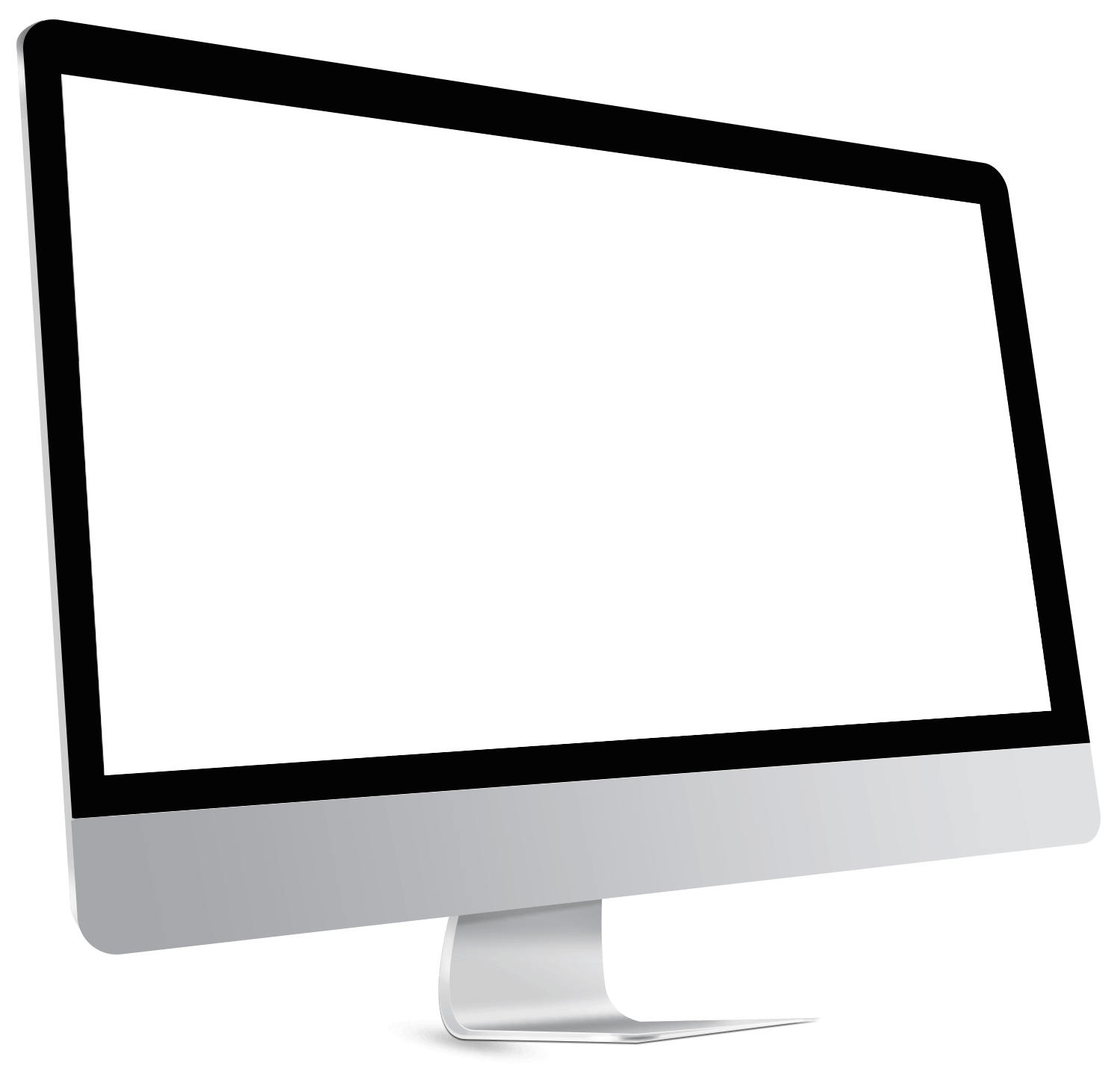 Dominating Local Seach Results
Transformational Acupuncture includes pages for each of the services offered and "What We Treat" pages. The strategy is to create pages for specific symptoms treated—with keyword-optimized content centered around what users are looking for in their search to find relief.
By casting a wider net than just the services offered, they'll have a better chance at being seen online—AND be seen by people who aren't necessarily looking for an acupuncturist.
Content Marketing & Capturing Leads
Transformational Acupuncutre's blog is full of articles where visitors can educate themselves on health-related topics and signup for a weekly newsletter that engenders the feeling of community and health. They also offer an online form to check a person's insurance benefits. This form is an excellent way of capturing leads that have a high probability of converting visitors into patients.
Transformational Acupuncture
HOME PAGE
Transformational Acupuncture
SERVICES PAGE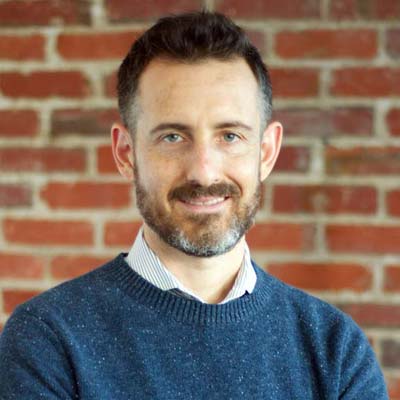 Building Websites That Work for You!
Optimized Site Structure
Site architecture understandable for users and search engines.
Website Security
You won't be standing out if your site's been compromised!
Local SEO
Dominate Local SEO to come up as a top business in your area.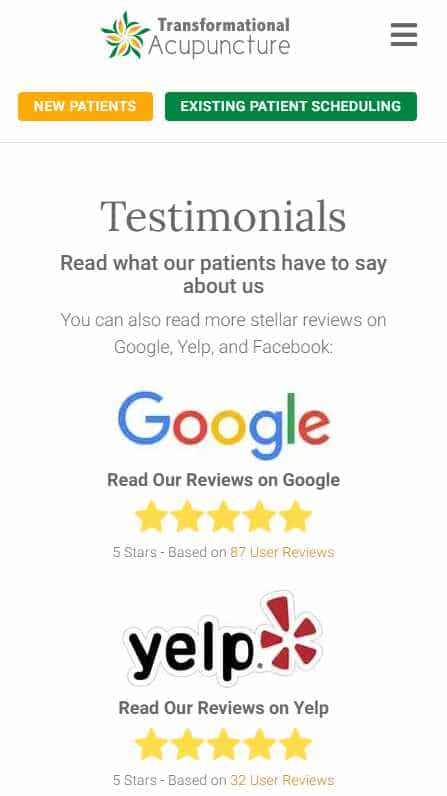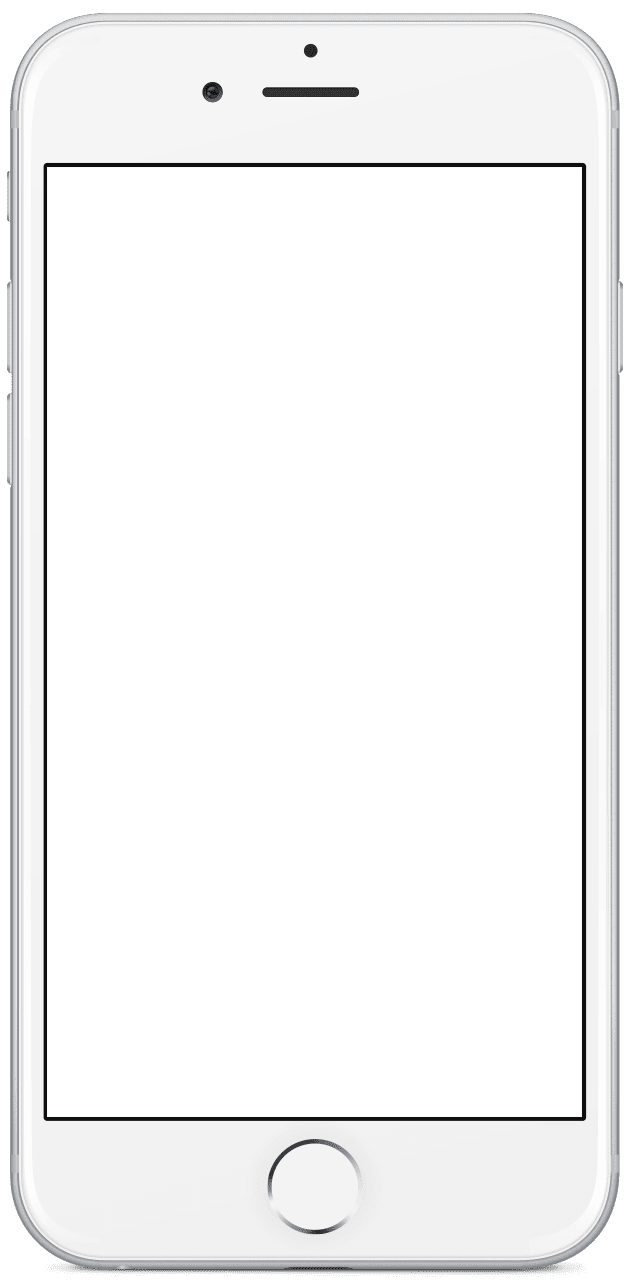 Reviews
Get regular reviews from satisfied customers. 
Keyword Research
Keywords and answers to questions people are searching for.
SEO Optimized
Search Engine Optimization done right from start to finish! 
Increase Your Online Visibility
Are you looking to have a website built or an old site redesigned? I can guide you through the planning process and build a website that will make you look good, be effective, and grow your business. If your website is not working for you, let's talk.  If you'd like to know what it'd be like to work with me, read about my web design process.
Take advantage of my no-obligation free consultation. We'll discuss your project goals and needs, and I'll let you know what I can do for you.